SAMSUNG 55 Inch Smart QLED TV | 55Q60T
-34%
Display Size: 55 Inches
Resolution : 3840 x 2160 (4k)
Smart / Android: Smart
No of HDMI ports: 3
No of USB ports: 2
Report Abuse
Product Description
Samsung 55 Inch Class Q60T QLED 4K Smart TV
Samsung is one of the world's largest technology companies and has been guided by a very simple philosophy ‒ always work for a better tomorrow. This guiding principle, inspired them over seventy years ago when they first started designing products with an eye towards the future. Samsung 55″ Q70T Smart TV is another fantastic example from their line-up in this regard; it's designed to be interactive with your smartphone so you can control many features right from there!
The next level of picture quality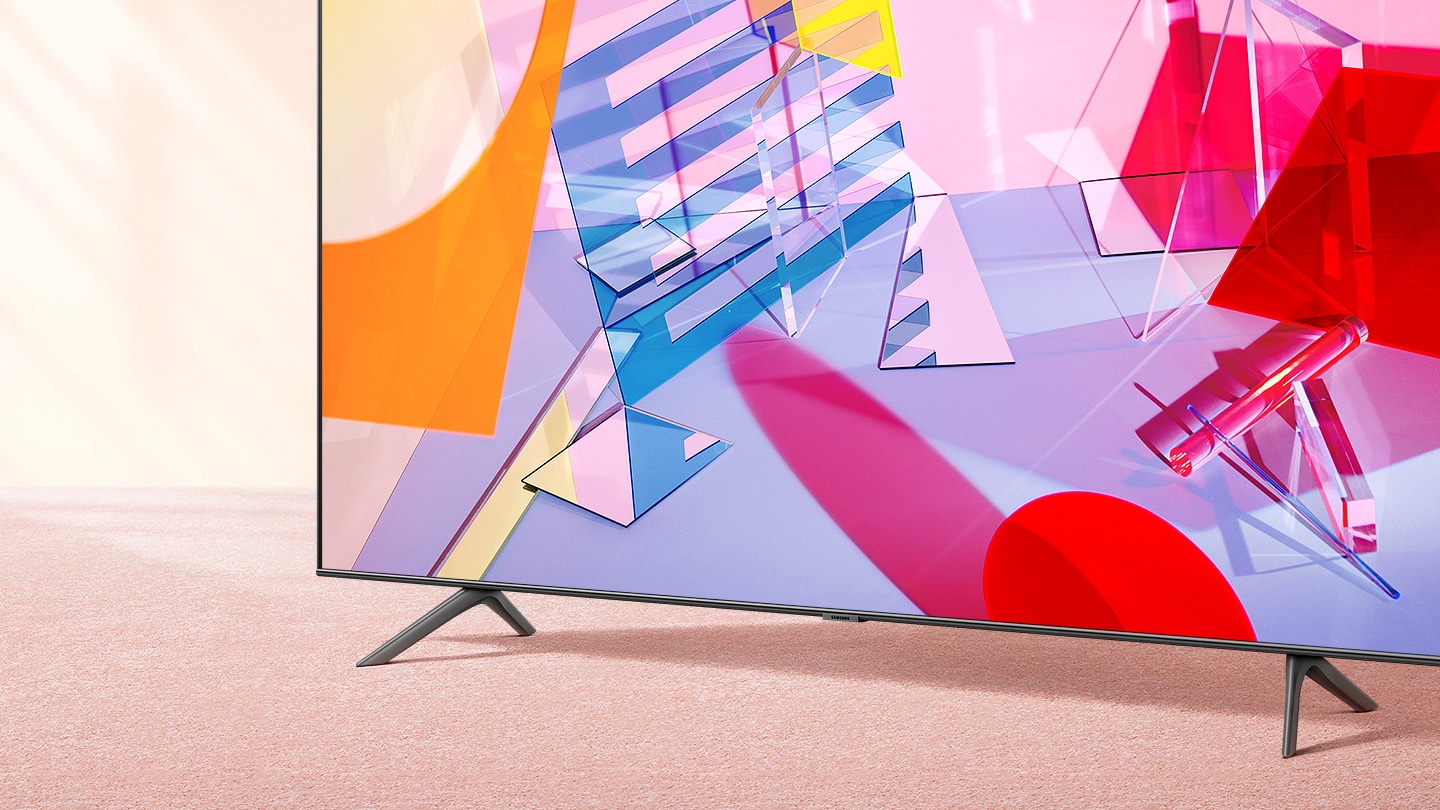 One billion shades of accurate color
100% Color Volume with Quantum Dot
 
Quantum Dot Technology delivers our finest picture ever. With this technology, any light source can be turned into a vibrant color that stays true at all levels of brightness and never fades or strains your eyes like other technologies do!
Experience a full range of details
Quantum HDR brings out the detail and contrast in every image, so you can experience full power. Beyond leading standards, dynamic tone mapping of HDR10+ creates deeper blacks with more vibrant colors that always shine through to create a picture-perfect clarity.
The perfect color tone for every scene
Dual LED
It's time to meet your new TV. The colors on the screen are brighter and more dynamic, so you'll never have any problems seeing everything clearly in high-resolution detail with a crisp picture that pops off the screen!
With dual LED backlighting technology adjusting color tone to suit the mood of content, watch it as intended – brilliantly lit up screens make watching anything from comedy shows or crime dramas fun and easy.
No more blank screen
Ambient Mode+
You can now watch your TV disappear as it blends into the walls of your home, a mere decoration no more. In Ambient Mode+, you will be able to utilize all its features such as pushing and pulling useful information or entertainment whenever necessary because this content floats on a translucent screen that fits in any living space.
Get what you want just by speaking up
Multiple Voice Assistants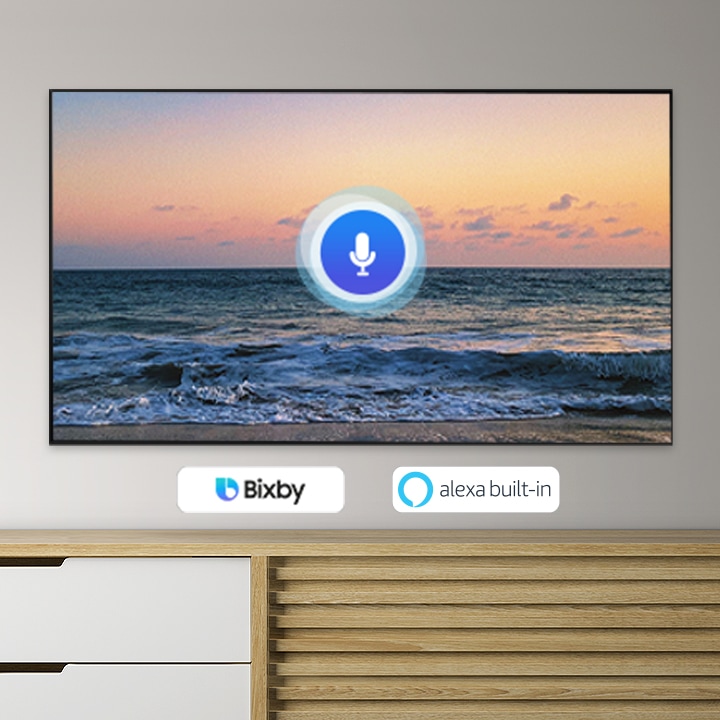 Using voice control is more than just a trendy gimmick. You can now quickly access your favorite content, get answers to any of life's questions, and even have the device you're using turn off when it hears what sounds like snoring coming from across the room!
To see more SAMSUNG TV's click right HERE!
All in one
with OneRemote
With the OneRemote, you never have to search through your couch cushions for remote after remote again. This is because it automatically identifies and manages all compatible connected devices and content with just one button push. Gone are the days of puzzling over which batteries need recharging or when that pesky red light starts blinking on your TV screen as a reminder that there was an important message waiting in standby mode! The remotes intelligence also makes using voice control much easier too – whether controlling what's playing on cable television from across the room without having to get up off of our comfy sofa or making sure we don't miss out on another episode by ordering Netflix right away- no matter where they're at thanks to WiFi connectivity.
See multiple contents at the same time
Multi-View lets you watch what's happening on the TV screen while being able to see your phone at all times. This means that if someone sends you a text or an email notification pops up in Gmail – among other things – it will appear right there, with just as much focus and clarity as whatever else is showing on your TV.
Multi-view splits your television into two screens so that one side of the screen shows what's playing out live; meanwhile, anything from texts to emails can be seen mirrored onto the second half of the split display for easy access when needed without having to look away from watching something important happen.
Build a smart home
SmartThings Dashboard
 
Samsung QLED TVs are not just about what you see, they're also about making your home smarter. With SmartThings app integration and Samsung's voice control via Bixby Voice™*, it has never been easier to turn on the lights from across the room without getting up or say "good morning" when waking up in bed.
We know that our viewers want a TV experience like no other so we've taken great care of their needs by partnering with Smartthings to make sure everything is working seamlessly together for them at all times! You'll be able to use your voice as well as touch screen controls right on your television remote controller – which means less work for you and more time spent relaxing while enjoying everything this new technology has brought us.